About Susanne

Susanne Condon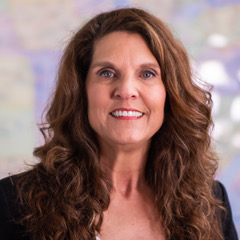 Susanne Condon is the founder of Coast 2 Coast College Counseling and has been helping students with the college search and application process for over 20 years.
Susanne is the mother of three and grandmother of two.  Her children attended Georgetown, USC, Duke, and Columbia Business School.
Susanne Condon brings 20 years of marketing experience to Coast 2 Coast. She graduated Cum Laude from the University of Southern California/Marshall School of Business with an emphasis in marketing.
Susanne has held the position of director of marketing for the Koenig Company. She has been a member of the Screen Actors Guild and the American Federation of Television and Radio Artists. She was co-producer and host of the cable television show, Entertainment Profile.
Susanne has been instrumental in the development of the Coast 2 Coast methodology and is very creative in highlighting the strengths of each individual student. She provides coaching for college admission interviews as well as guidance for resume building and development. Susanne is a dynamic and motivational mentor who stimulates students to achieve their greatest potential.
Susanne is a sought after consultant in the field of college admissions. Her speaking engagements have addressed key topics such as the "College Admissions Frenzy" and she is the author of: "The Twelve Simple Steps to Success in the College Admissions Process." Susanne co-wrote, "Get the College Edge," a monthly column in the Palos Verdes Peninsula News.
Susanne visits colleges throughout the United States and builds contacts within the admissions staff in order to stay current with admission trends. In order to provide the best possible service to her students, Susanne attends national and regional conferences, including the National Association of College Admissions Counselors.